Discover Home at Autumn Fair 2021
Our Home destination at Autumn Fair, 5th-8th September 2021 is your first port of call for all things furniture, interiors, soft furnishings, décor and household essentials.
There are four key sectors within Home, all waiting to be explored. Make sure to register today for your free ticket to inspiration. And in the meantime, take a sneak peek below. We've colour-coded this year's show to help you find exactly the sector you're looking for.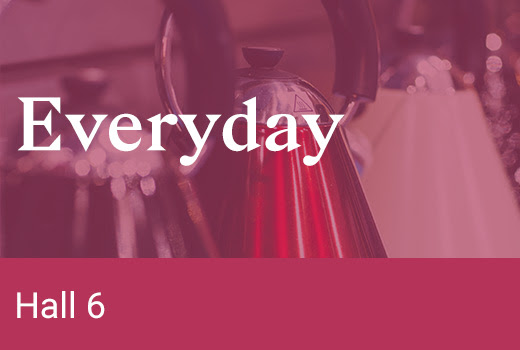 All your everyday essentials including kitchenware, electrical goods, cleaning supplies and more. Formerly the "Volume" sector, it's a great place for retailers searching for a better price, product and promotion.
A curated edit of design-led brands featuring beautifully crafted products across gifts, homewares, lifestyle and home décor.
Taking place from 5 to 8 September 2021 in NRC Birmingham, Autumn Fair is the season's most important home and gift marketplace. Known to be the marketplace of the season for the home and gift industry, Autumn Fair brings you an opportunity to reconnect with the brands your customers love and provide crossover buying opportunities. You know they say that the best way to experience the Autumn Fair is to be there, for the classiest home and gift marketplace awaits.