LABVOLUTION 2023: TRADE FAIR AND TRAINING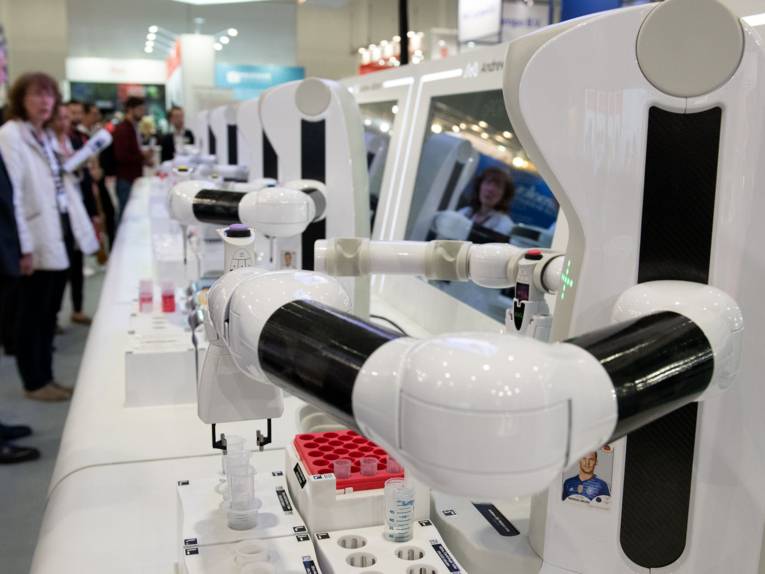 Future laboratory life will be demonstrated during the LABVOLUTION trade event in Hannover, which runs from May 9 to May 11, 2023. The Transparent Laboratory Academy (GLA) from Berlin is once more hosting a hands-on session as a component of the laboratory technology expo. Visitors to the trade show are welcome to attend the free Laboratory 4.0 session for technical staff and laboratory assistants in the life sciences on Tuesday, May 9.
In the laboratory technology sector and other industries, startups are a vital driver of innovation and economic growth. Twelve young firms will showcase their goods, technologies, and applications for the futuristic intelligent laboratory at LABVOLUTION 2023. Among these young firms present at the said event; Green Elephant which wants to drastically reduce disposable plastic waste in the laboratory with its sustainable cell culture system "CellScrew" made from plant-based PLA At CellDEG GmbH develops and sells high-density cultivation platforms and bioreactors for photoautotrophic cultures. MagBio Genomics develops and markets magnetic beads for the isolation and purification of liquid biopsies in genomic research. modular 3D-printed organization system from Better Basics. With its blockchain infrastructure, ARXUM enables laboratories to exchange data securely and fully automatically, including immutable documentation and traceability for maximum data security.
In addition to ARXUM, Better Basics, CellDEG, Green Elephant and MagBio Genomics, FLUICS, innoME, pluriSelect, SAFIA Technologies, Samplision, Venture Leap and Synefex will also be exhibiting throughout the trade fair at the joint booth C24 in hall 19/20 at the Hanover Exhibition Center.