Postponement: Next REAS from 8 to 10 October 2021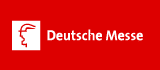 Because of the uncertain circumstances around the Covid-19 pandemic, the 20th edition of REAS powered by INTERSCHUTZ is rescheduled to the following year. The trade fair for rescue, fire fighting, disaster relief, and security in Montichiari, Italy, won't be held in October 2020 as initially arranged, but will push through on October 8-10, 2021.
According to Interschutz News, the postponement was due to the impacts of the coronavirus that made it difficult to arrange the event, and that the participants of the said event are amongst those who are needed in numerous places due to the pandemic.
The coordinators of the trade fair – Centro Fiera Montichiari and INTERSCHUTZ and host Deutsche Messe AG – are preparing to offer interactive meetings and training courses utilizing online platforms as a substitute on October 2, 3 and 4, 2020.
To know more, visit www. interschutz.de or contact Ms. Jillian Sitchon of ECCP at jillian.sitchon@eccp.com