Secure your ticket and take part—live or online!
SECURE YOUR TICKET NOW!
The options for 2020: Summit Ticket or Digital Pass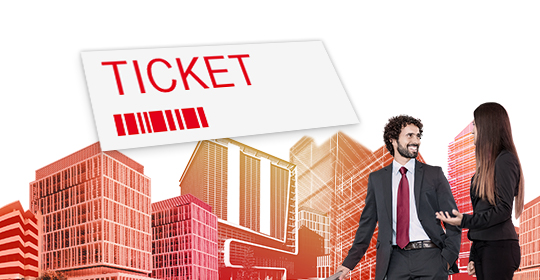 With the Summit Ticket, you can meet speakers, 221 exhibitors (as of September 28, 2020) and participants in person. And you can even benefit from the digital summit formats later. The Digital Pass allows you to access the live stream of the conference program, to enjoy lectures and discussions and to contact virtual exhibition partners. Both ticket types open up ideal networking options in the new EXPO REAL app!
QUESTIONS, OPINIONS, TOP KNOW-HOW
Digitalization in the real estate industry
The pandemic proves the great importance of digital networking. And the REAL ESTATE INNOVATION FORUM will turn its spotlight on digitalization. For example, on October 14, under the banner "The future of living and working." And then experts will discuss the question of "How do digital technologies and platforms support the new world of hybrid work?" On October 15, the focus will be on "Construction Tech", digitalization of the housing industry and in the hotel asset class. In the INVESTMENT TOPICS FORUM on October 15, the keynote will deal with "Generation Z—digital, connected and individual." "Tomorrow's users" will take center stage during the panel discussion later on. And on October 15 in the EXPO REAL FORUM, experts will ask: "Digitalization: Is corona giving the process a turbo boost?"
Be prepared for the expertise of these speakers!
Katharina von Schacky

Head of Real Estate Strategy, Germany & Northern Europe, WeWork

Petra Schiffmann

Head of Global Working Environment, Siemens Real Estate

Prof. Dr. Marion Peyinghaus

Matthias Naumann

Chief Investment Officer, Real Estate, Europe, DWS

Alexander Betz

Member of the Management Board and Chief Digitalisation Officer (CDO), PATRIZIA Immobilien AG

Alexandre Grellier
KEEPING PACE WITH DIGITAL INNOVATION
The Tech Alley: stage for technology start-ups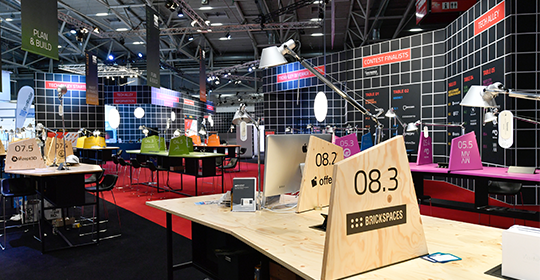 In the Tech Alley (Hall B0), you will meet young technology companies: innovative start-ups will present products, process solutions and ideas in the fields of "Invest & Finance", "Research & Valuate", "Manage & Operate", "Plan & Build", and "Market". And the 20 PropTech companies will also use the TECH TALK STAGE to present their digital innovations.
NEW START AT MESSE MÜNCHEN
2020 live in Munich: it's safe!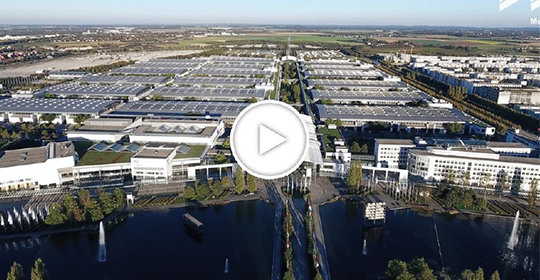 The live experience of a trade fair is and remains something special. Messe München's sophisticated hygiene concept enables you to have a safe and inspiring visit.
Our tip: have a look at our new video! Exhibitors and visitors—who have already participated in one of our trade fairs in September 2020—describe their impressions.
Claudia Boymanns

Exhibition Group Director

Messegelände, 81823 München

Tel.: +49 89 949-11628
FOLLOW US