Win 2 Tickets for the Open Space Extended at the IAA Mobility!
Dear ISPO Community,
this week we have a very special goodie for all bike fans: We are giving away 25×2 tickets for the Open Space Extended at the IAA Mobility, where the winners have the chance to experience and test bikes up close. All you have to do for it? Just click here, write an email and keep your fingers crossed! Find out what else there is to discover on the Open Space Extended in our article.
But that's not all: At the World Cycling Forum 2021 as well you can only win with ISPO.com – as our readers receive a discount of 300 euros on their tickets. We provide all the information about the discount code and the exciting program of the WCF which takes place in the run-up to the IAA Mobility and is all about the topic "Capitalizing on the current bike boom".
Also in this week's update: Seven practical tips for mountain biking with the whole family plus seven Good News for all sports fans.
We keep our fingers crossed and hope you enjoy reading!
IAA MOBILITY: Experience bikes and test them on site in Open Space Extended
The premiere of the IAA MOBILITY in Munich (September 7 to 12) is a dream come true for all bike fans. In two large exhibition halls, the latest e-bikes, bicycles and pedelecs can be marvelled at – and in the so-called Open Space Extended, young and old alike will have the opportunity to get in the saddle and try out the bikes on the course. ISPO.com reveals what awaits the visitors at the Open Space Extended and is giving away 25×2 tickets!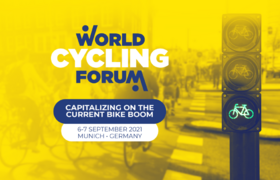 These are the topics of the World Cycling Forum 2021
The WFC is all about current trends in the bike industry – and ISPO.com readers receive a discount of 300 Euros!
MTB: This is how mountain biking works for the whole family
The love of mountain biking is so great that the offspring should finally join in? No problem with our seven practical tips.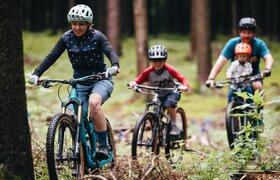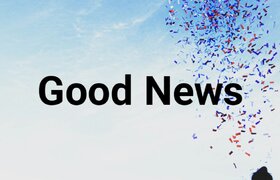 7 Days, 7 Good News: The Comeback of the Week, True
Heroes and a Lot of Support
Need a mood booster? We'll help you out! With a colorful mix of Good News for every sports fan!
Taking place from 5 to 7 October, the International Outdoor Sector is coming together to set an example of how an inspiring community can passionately address important matters – and have fun while doing so.